Connecting Premium Brands With Premium Publishers
An Invite-Only Platform
100% server-side auctions
High Viewability & VCR
Bid Enrichment
Ideal SPO
Unique & Premium Supply
In-Stream and Out-Stream Video Ads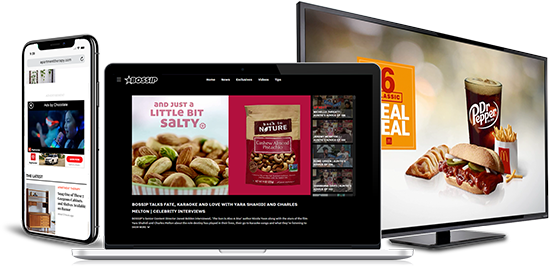 Our Video Advertising Solutions
Why Is A Server-Side Auction Valuable for a Programmatic Buyer?
Enhanced unified auction model that reduces revenue loss due to the traditional waterfall model
Universal Auction Model
30% increase in revenue
Highest Bidder Across Networks
Unified Auction Maximizes Revenue
Fair Mediation
Traditional Waterfall Model
Highest Bid From Preferred Network
Outdated priority and Fixed CPM settings 
Biased Mediation
Source demand from AdMob, Chartboost, Facebook Audience Network, Unity, Vungle, Tapjoy and more
Generate more revenue with rewarded video ads
San Francisco, CA: Aug 20, 2019: Chocolate, a global leader …

Learn More

What is Sellers.json? Sellers.json is a tool to bring transparency …

Learn More

Overview In our efforts to ensure highest quality ads are …

Learn More
We love  to hear from you and are happy to answer any questions.