Monetize your App with Video Ad Mediation
Chocolate Mediation offers 1 smart SDK that bundles together demand from leading ad networks
Creates competition and increases yield, CPMs and revenue
Single Sign-In saves time and effort to integrate multiple SDKs
Single point billing simplifies management and pay-outs from multiple networks
Supports all major video ad formats - Rewarded video, Native, Full screen, Pre-Roll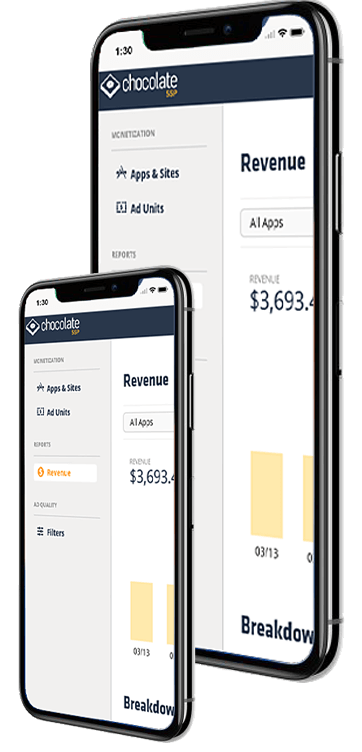 Publisher
Our advanced programmatic video only marketplace
Monetize and earn much higher eCPMs by running video ads on any mobile, desktop or CTV display inventory using our advanced programmatic video-only platform - Chocolate Marketplace. Our suite of ad formats and patented .VDO technology will enable video ads on your inventory in the most cost efficient way.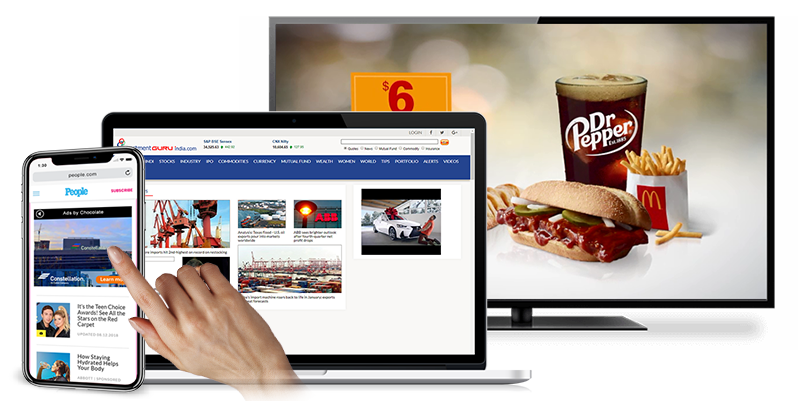 Our full screen, rewarded, native and pre-roll video ad units are clickable and user preference controlled. These features provide balanced satisfaction for advertisers, publishers, and users. Publishers like it because it generates good return and scale. Advertisers like it because it performs. Users like the experience because they control the ad as the whole experience is non-obtrusive and native.
Easy integration for publishers using either VAST/VPAID tags, SDK or SDK Lite. Our proprietary technology ensures a seamless and quick integration leading to most efficient video ad serving technology in real-time mobile environment.