In the last few years, we have seen ad mediation platforms become imperative to app developers. They rank right at the top when it comes to their in-app monetization strategies. According to App Annie, in-app advertising is set to triple – from US$72 billion in 2016 to US$201 billion in 2021.
Not only is ad mediation a reliable method to monetize apps, it also provides an efficient way to better understand users, stay competitive, and get the most out of the apps in question.
In this rush to make money, what often gets ignored when choosing an ad mediation platform is the transparency on offer. Is it directing traffic the right way? Is it built to favor developers? Is it leveraging your app to its full potential? Is your partner trustworthy?
Chocolate addresses all the above questions positively, thanks to the following features:
Unified reporting dashboard: Chocolate's integrated dashboard assists in tracking and viewing the performance of the mediated ad networks in a completely transparent fashion. It provides single-view reporting for key metrics across networks. Its data is reliable and can be broken down into piecemeal information for better understanding and consumption.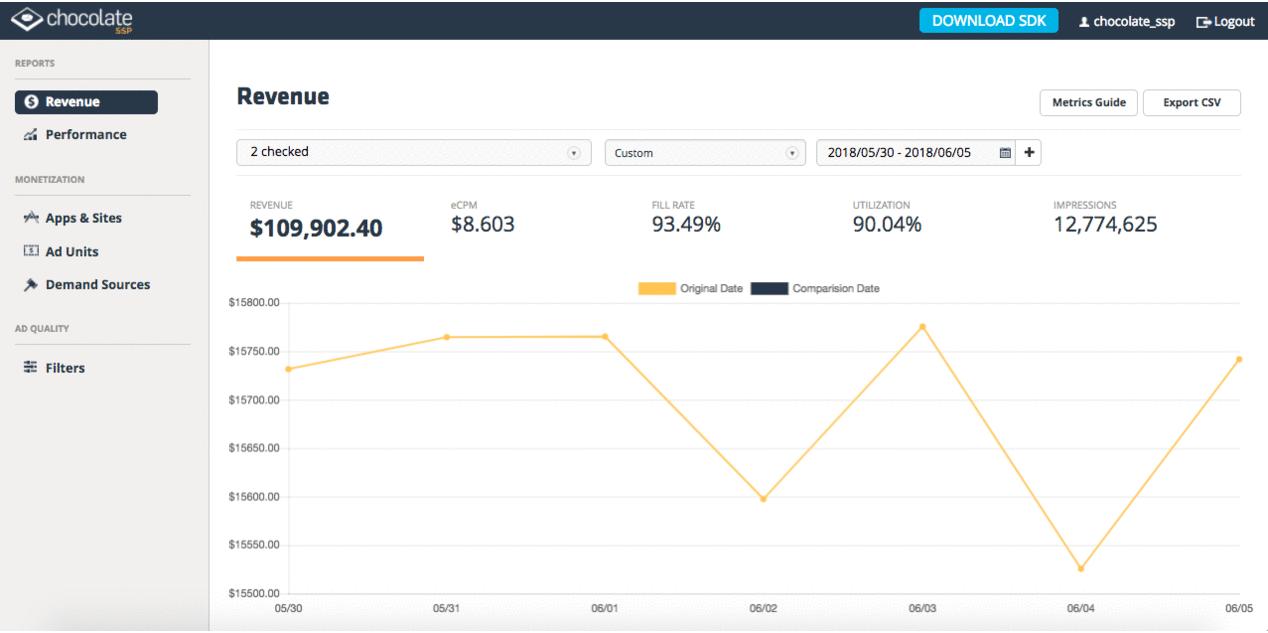 It also shows a comprehensive view of all Key Performance Indicators (KPIs). Moreover, its intelligent systems give insights to developers to help further improve their video monetization strategy. The platform is intuitive, actionable, and real-time, which gives more power to app developers.
Pre-built MOAT SDK: The Chocolate ad mediation platform comes with MOAT SDK pre-built-in for all ad units. MOAT viewability can be measured and data shared on demand with partners, agencies, marketers, and platforms, enabling increased demand and interest in a developer's app.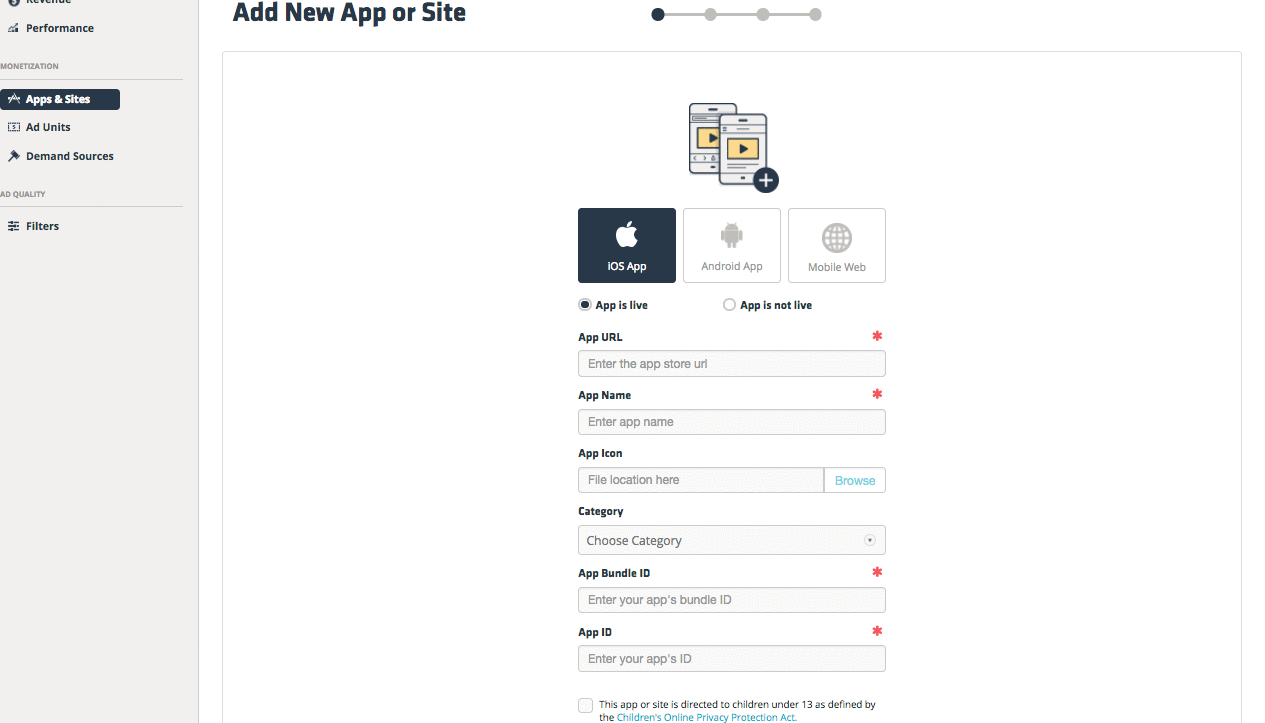 Ease of use: Easy integration and lightweight SDK solutions are top priorities for developers. Chocolate enables quick and hassle-free integration with its SDK or SDK Lite, which are its flexible integration options. Its proprietary technology serves relevant, real-time video ads efficiently. Not to forget its single-point billing that simplifies management and generates payouts from multiple ad networks in a fast and hassle-free way.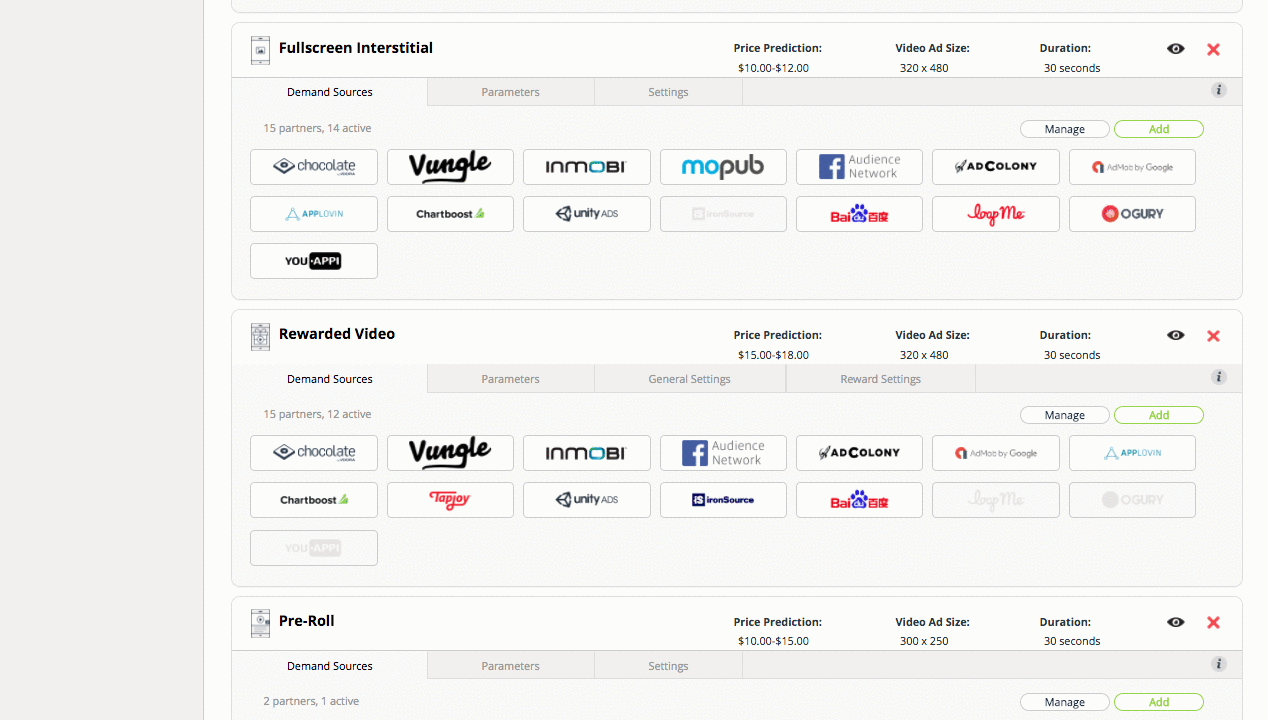 Choosing the right ad mediation partner is critical. However, with so many players today in the industry, it can get overwhelming. Transparency, measurement, and streamlined management are all key ingredients of a winning in-app monetization strategy for any developer. Ensure that you tick all the boxes when choosing the right partner for your app.
Download the latest SDK now.
Related Articles: