Give app users a choice to watch video ads in exchange for a reward which can be in-app virtual currency, additional life in-game, access to free content, etc.
Grow your app revenue with rewarded videos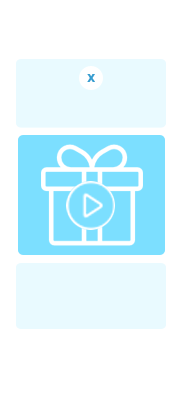 Best Practices For Rewarded Video Ads
Rewarded video ads offer a full-screen experience where the involvement lasts 15-30 seconds, is non-skippable, and contains a designated reward at the end. Consumers opt-in to view a video ad in exchange for something of value, such as virtual currency in the form of 'gold coins' for power-ups or for unlocking features, exclusive content, and more.
Let's look at some of the ways you can leverage rewarded videos.
Monetize with leading ad networks
Our video ad mediation platform sources rewarded video ads from leading demand sources









Our Mediation Platform Supports All Video Ad Formats