How can app developers earn higher revenue? What monetization strategy should app developers adopt? How to boost an app's eCPM? In the fast-paced, ever changing mobile app landscape, robust solution like ours keeps investing in inventing superior technology to address the above. We thus decided to delve deeper into an app developers' woes and launched a survey on our website between Nov'17 and Jun'18. Hence came into existence industry-first 'App Developer Survey Report 2018'. The survey collates responses from 102 app developers spread across 22 countries including top mobile app countries like the US, Canada, Germany, UK, Australia, India and more.
The report brought to highlight the following about App Developers:
Only 31% are satisfied with their current ad revenues. While a whopping 69% are either dissatisfied or neutral towards the ad revenues they earn from ad networks which is core revenue generation model for free-to-play apps

These figures suggest that ad networks aren't performing well for the developers – not fetching them optimal fill rates & best eCPMs. On the contrary, they are just spending tedious hours integrating & managing multiple ad networks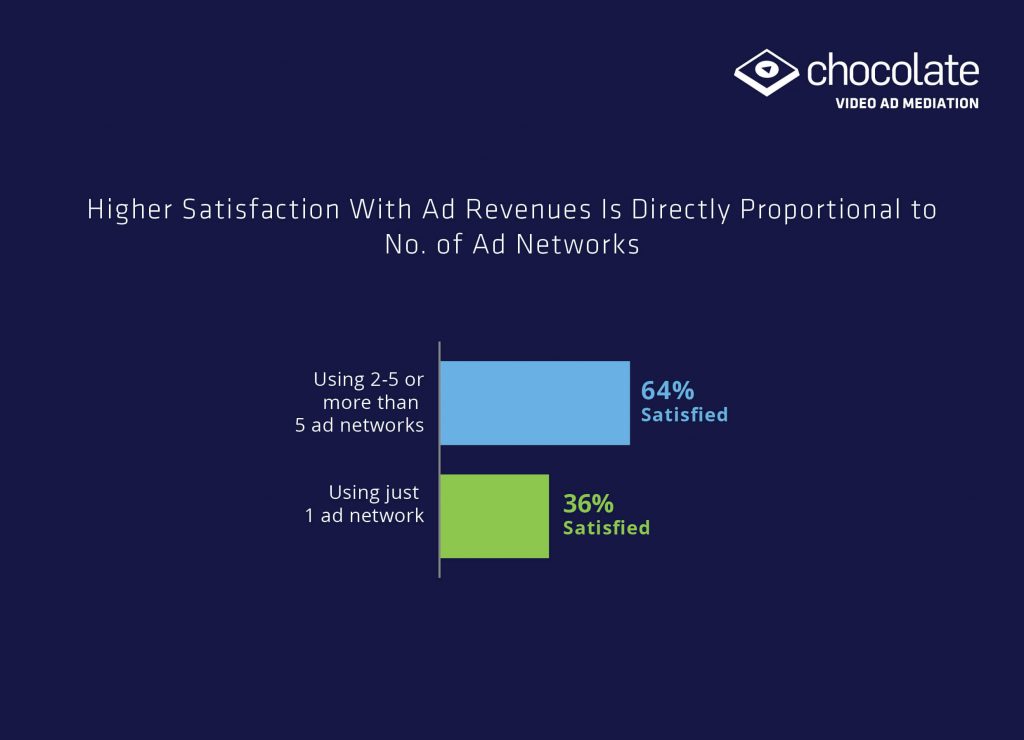 64% working with 2 or more ad networks are satisfied with ad revenues. More ad networks drive higher satisfaction – ad revenues earned are directly proportional to no. of ad networks.

While still, a big chunk of 40% app developers are working with just 1 ad network, many have burnt their hands & realized that demand needs to be sourced from multiple networks in order to boost revenues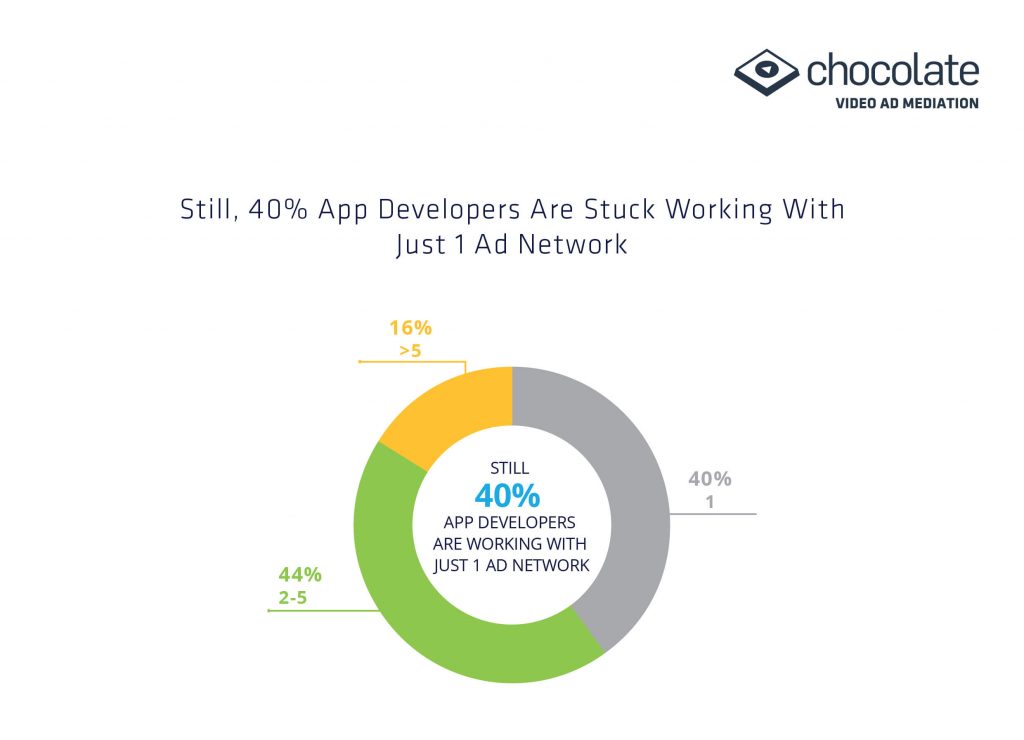 54% are wanting to leverage ad mediation. Ad mediation is a solution which boosts eCPM/ revenues by sourcing demand from multiple ad networks, all through a single SDK integration using unified auction technology.

However, as ad mediation is a relatively new technology we wanted to know how the app developers feel about it! The finding is astounding, (33% are already using mediation) the sentiment that cohesively runs through app developers today is that, using ad mediation is turning out to be one of their best decisions
Key factors that play a part in choosing an ad mediation platform is the no. of ad networks (65%) and ease of SDK integration (55%)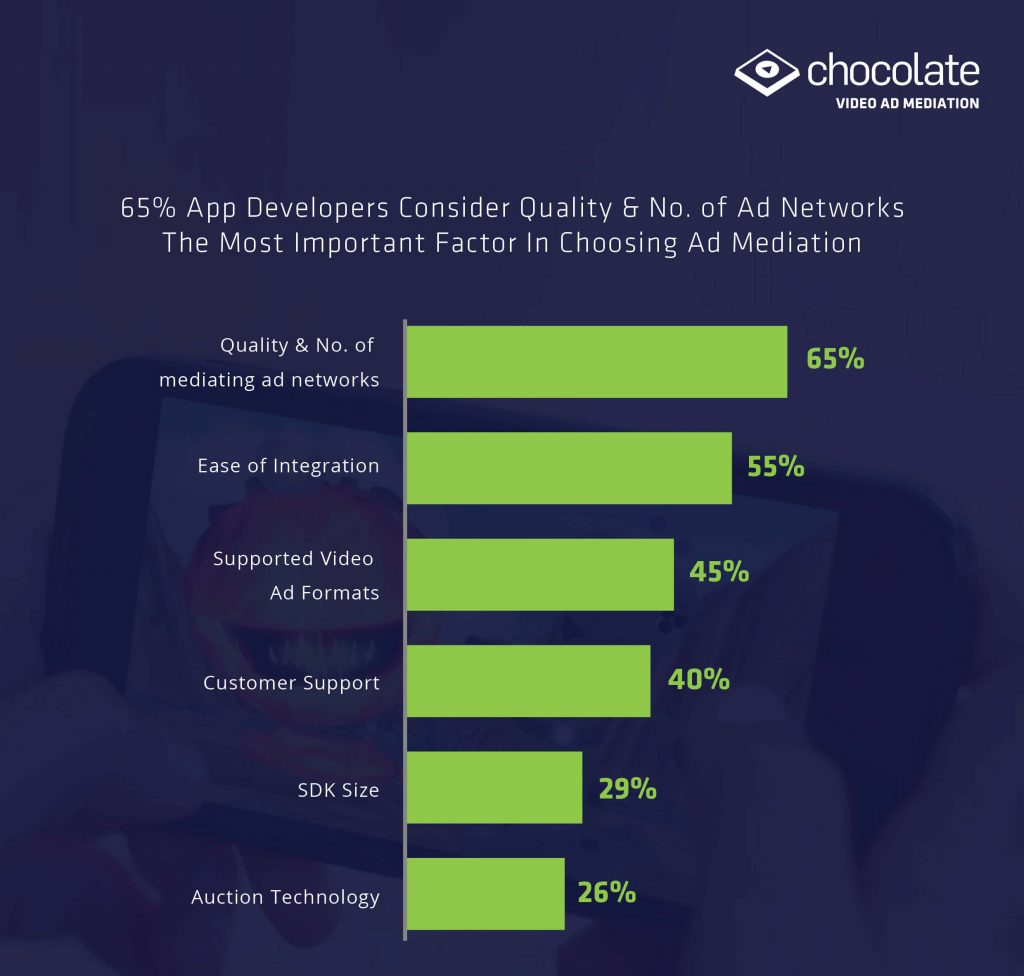 Only 17% are satisfied with ad revenues from non-video ads. App developers have been skeptical about ads, many removed them from their apps or didn't even try them. However, some of the most profitable companies are reversing the move and adding ads back to their titles.

What caused this reversal is the fact that ads have changed drastically over the last 5 years, non-video ads are disappearing. The stereotype banner ads have been replaced by more contemporary rewarded video ads, playables, etc. These video ads have helped app developers earn a lot more than they used to. They have not only effectively contributed in app monetization but make for a much better user experience. Thus, shedding their inhibitions 56% app developers today prefer to run high ROI-generating in-app video ads in their apps.
To get more such interesting insights, simply Download the Survey Report here
Related Articles: